Celebrate, support, and join your favorite volunteers the week of April 15 - 22 during National Volunteer Week. Service Unites to capture the power of changemakers to come together to build stronger, more vibrant communities through service.
National Volunteer Week, brought to you by Points of Light, is an opportunity to recognize and thank volunteers who lend their time, talent, voice and support to causes they care about in their community. Their stories can serve to inspire others to find ways to take action that creates change.
National Volunteer Week was established in 1974 and has grown exponentially each year, with thousands of volunteer projects and special events scheduled throughout the week. Plan or attend an event to celebrate the impact of changemakers in your community, and inspire others to serve.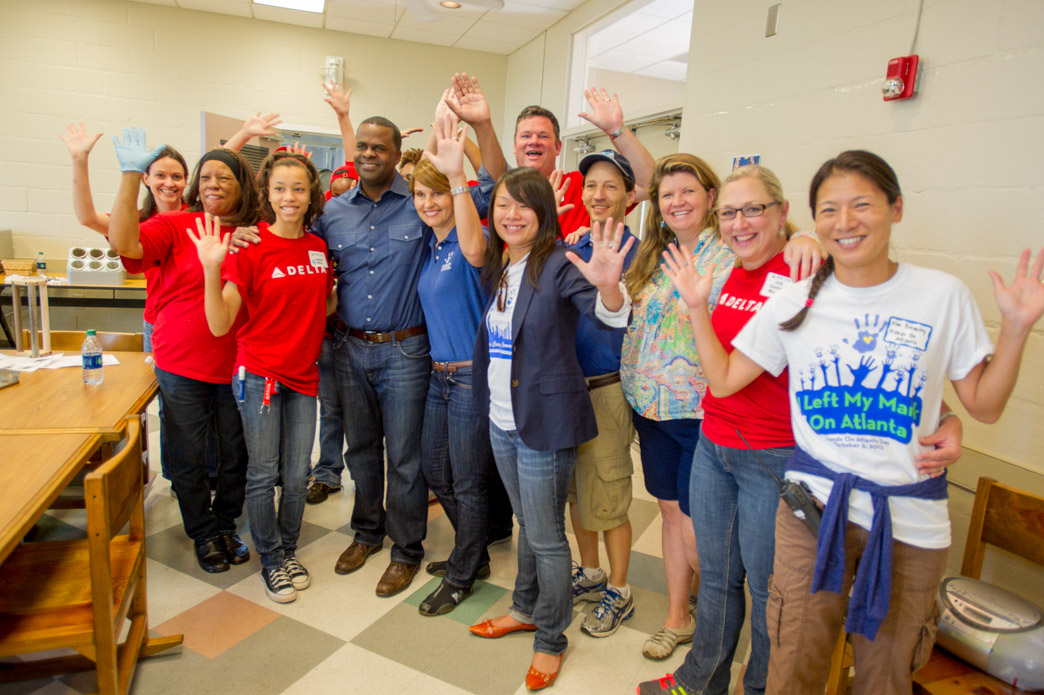 They do amazing work for our community, and National Volunteer Week is your change to call them out for all of their efforts. If you know a volunteer, send them a virtual high-five!
CORPORATE SPONSORS
Coming Soon!
To learn more about joining our team of sponsors and to explore ALL of the marketing and employee engagement opportunities for National Volunteer Week, contact gifted juggler and Chief FUNdraiser:
Julianna Cagle, Director of Development
p: 404.979.2838 e: jcagle@handsonatlanta.org